WELCOME TO THEYDON BOIS GOLF CLUB
'The Golf Club With 21st Century Style In A Historical Setting'
One of the earliest Essex Golf Clubs.
Nestled in the heart of Epping Forest in Essex, Theydon Bois Golf Club is steeped in tradition; not least that it was designed by James Braid, five times winner of The Open and a prolific golf course designer in his day. Playing this traditional English forest course through the changing seasons of the year is a delight to the senses and the soul. The essential character of the 1897 design remains whilst being cared for by our lovely Greenstaff Team. There is a modern relaxed friendly atmosphere within the club, coupled with regular traditional competitions.The Saturday morning Captain's Hat Rollup & Play is perennially popular and means that even as a new member you are not without a game or partner, you meet 'the crowd' and within a few weeks know get to know and play with many of the members.
County Golf competitions are entered by Ladies and Mens sections with plenty of chances to play.
Ladies are particularly welcomed and will enjoy our Ladies and Mixed golf as well as integrated club golf competitions, full equality has applied here for many years.
We have many long standing members some of whom are a little eccentric, members from all walks of life with the common denominator of a love of GOLF. New members are very quickly made part of the scene and no one is ever left out. Drop in the clubhouse and have a coffee to get a feel of the atmosphere then have a chat with our Director of Golf Richard Hall in the pro shop.
Whatever your preconcieved ideas of being a member of a golf club are like, WE WILL SUPRISE YOU. Come and take a look.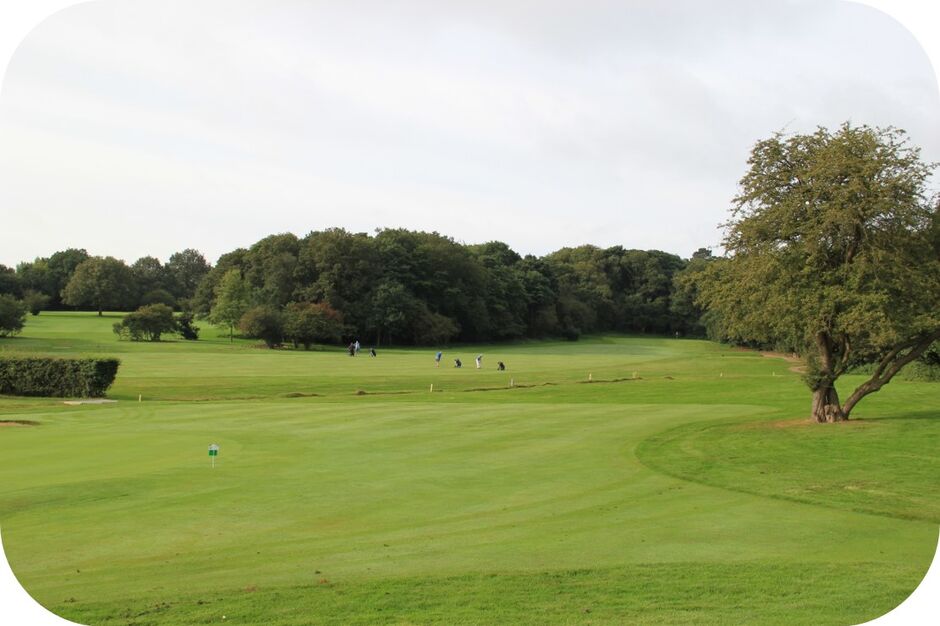 USING OUR WEBSITE
Lots of information about our club is available by using the drop down menus of the headings at the top of our home page.
Look under COURSE and find our interactive course guide. Flyover videos of each of our holes.
Hall Hire details for Parties, Weddings and Wakes is also on the FUNCTIONS drop down menu.
Please do take the time to look.
Making membership of our lovely golf club available and affordable to golfers who think membership is not worth the little time they have to play.
NEW TWILIGHT + MEMBERSHIP
This open to new members only at present.
This is an off peak lifestyle membership which we think there will be a lot of interest in from working golfers and those with family commitments. It may be of interest to friends or family of existing members. It is open to under 50's category.
1. Play only allowed 4 hours before sunset or after 3 pm whichever is earlier 7 days a week .Entry to Baron of Beef and any midweek or weekend handicap competitions played in twilight + times. Gold leaf may not be won and knockouts may not be entered. CONGU Handicap to gain and retain.
Initially limited to 40 or 50 applicants.
@ £500 pa + £15 England Golf Fee.
We have a fantastic course and smashing members club to offer.
TASTER MEMBERSHIP - MAY 2016 SPECIAL OFFER
This month we're offering a limited number of Taster Memberships: a three month trial membership with full playing rights. The cost has been discounted to offer exceptional value for anyone interested in joining a private members golf club. If you'd like to take advantage of this special offer or you require more details please email richard@proshopnews.co.uk
TASTER MEMBERSHIP
THREE MONTHS TASTER MEMBERSHIP £275


GOLF SOCIETIES & COMPANY DAYS
Selecting the right golf course for a golf society or company day is not an easy task - there are many things to consider. But at Theydon we believe we can offer something for everyone. We have an interesting, beautiful and challenging golf course that was designed by James Braid, one of the all time great golf course architects. The course is set in the heart of Epping Forest and within a short distance of the M25. We offer a comprehensive range of packages to suit the requirements of most golf societies and companies. As a result of this, we have a high number of visitors with many of them returning year after year, so early bookings are recommended.

Our packages range from a simply round of golf to a full day including breakfast, lunch and dinner. Benefits include:reserved tee times, long drive and nearest the pin markers, and a complimentary "Two for One" voucher for a discounted return visit. For more details and availability, email: richard@proshopnews.co.uk